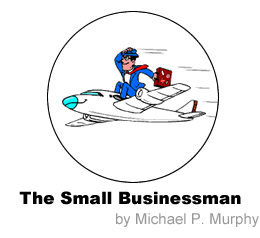 As the business world turns faster and faster more and more customers are frustrated by the lack of quality sales, service and support provided by companies, that continuously pester us at home through cold calls, junk email and snail mail, Get'em provides the vehicle with which we can all fight back.




Often, after purchasing products, we find ourselves getting less than we bargained for. When problems are discovered, we find ourselves up against a wall trying to get them resolved. Companies have found that through unethical business practices and over emphasis on marketing, they have been able to obtain the customers money anyway. This happens for two reasons.
Customers have become accustomed to business abuse in general.
Customers feel that it doesn't matter which company they go to, the abuse will be the same.
Getem.net is specifically designed to warn you of abusive companies so that the buyer can be made aware. Companies that demonstrate that they have changed their tactics can get their listing here improved or even removed.
Get'em strongly recommends sending your good experiences to The Small Businessman so that those companies can be rewarded.
Meanwhile here is where you will find a growing list of those companies that abuse customers in the areas listed above.
Please let us know when you feel I have been in error or have been overly hard on a specific company.
To find out if a company is listed, simply use our search engine to check our site and find the company's site on the web.